The goal of this project is to develop typographic layouts for a piece of text that gives form to metaphoric connotations through compositional arrangement, juxtaposition, and typographic manipulation. These four compositions should evoke the theme being focused on.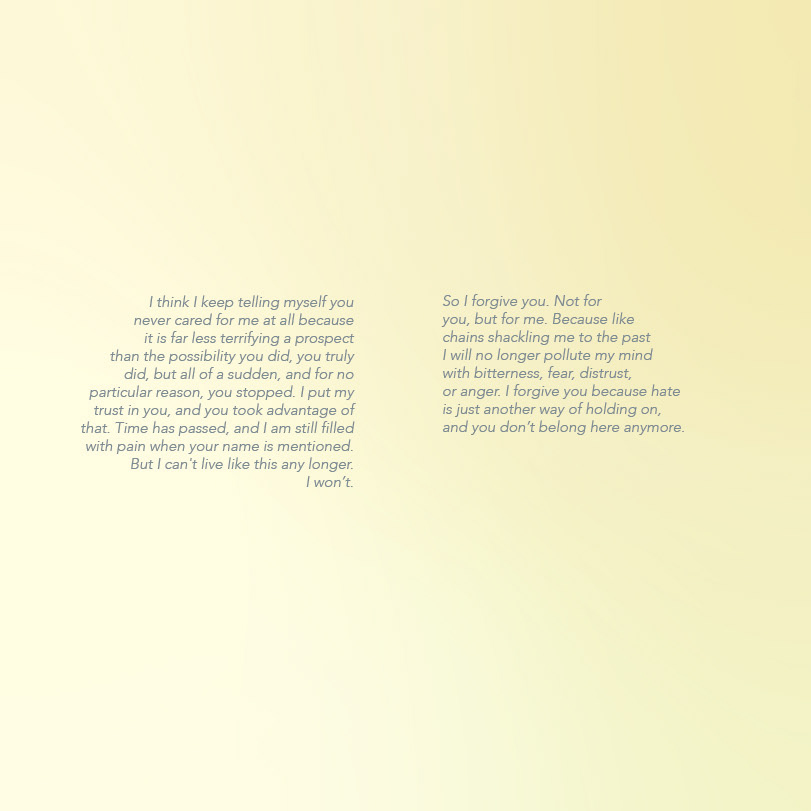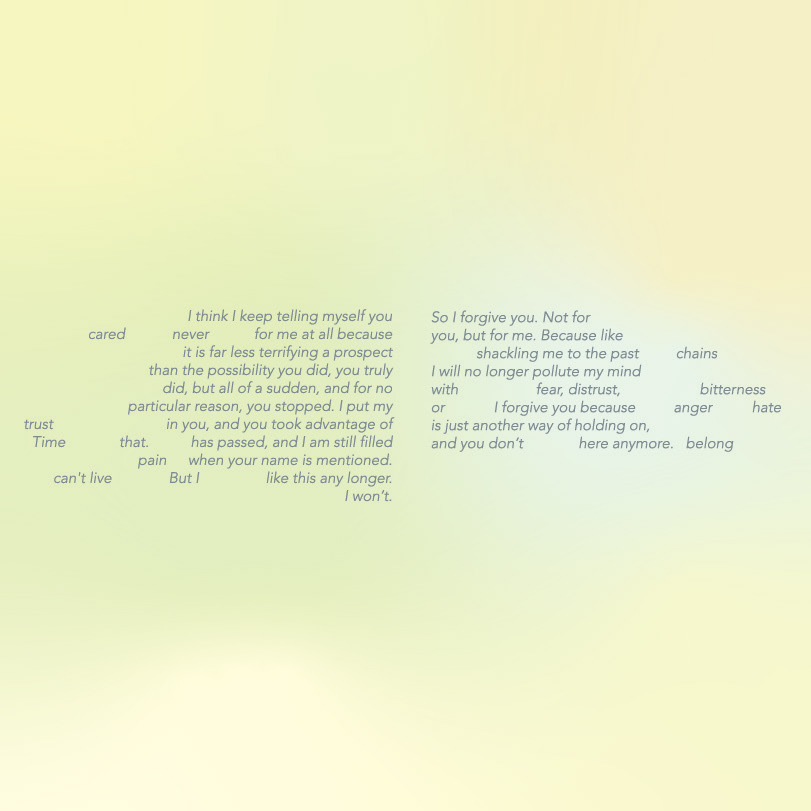 The concept for this project was to find excerpts from texts that describe an issue that has affected me personally.
I chose to use pieces from poet Beau Taplin to describe my experience with a falling out with a friend. The project was divided into four pieces: Verbal, Verbal/Visual, Visual/Verbal, and Visual.  Each piece had to portray the metaphor on a scale from verbal (focusing on typographic elements) to visual (focusing on
compositional elements).