This project combines the Core liberal arts and VCD learning. It starts with a thought that grows while seeking answers to it, using skills learned from the Core to help it grow.  As the project develops, the focus of the content shifts to skill that is shown through the VCD work. These become the two pieces that integrated the capstone- research that focuses on the growth of the thought and design work conveying the grown out thought. 
Face to Face is a campaign that advocates strongly for the importance of forming deeper in-person connections.  Adolescents in the United States today are consumed by social media.  They do not realize they are being manipulated and shifting their identity to please others online.  This is harmful for when they try to form authentic relationships with others in person.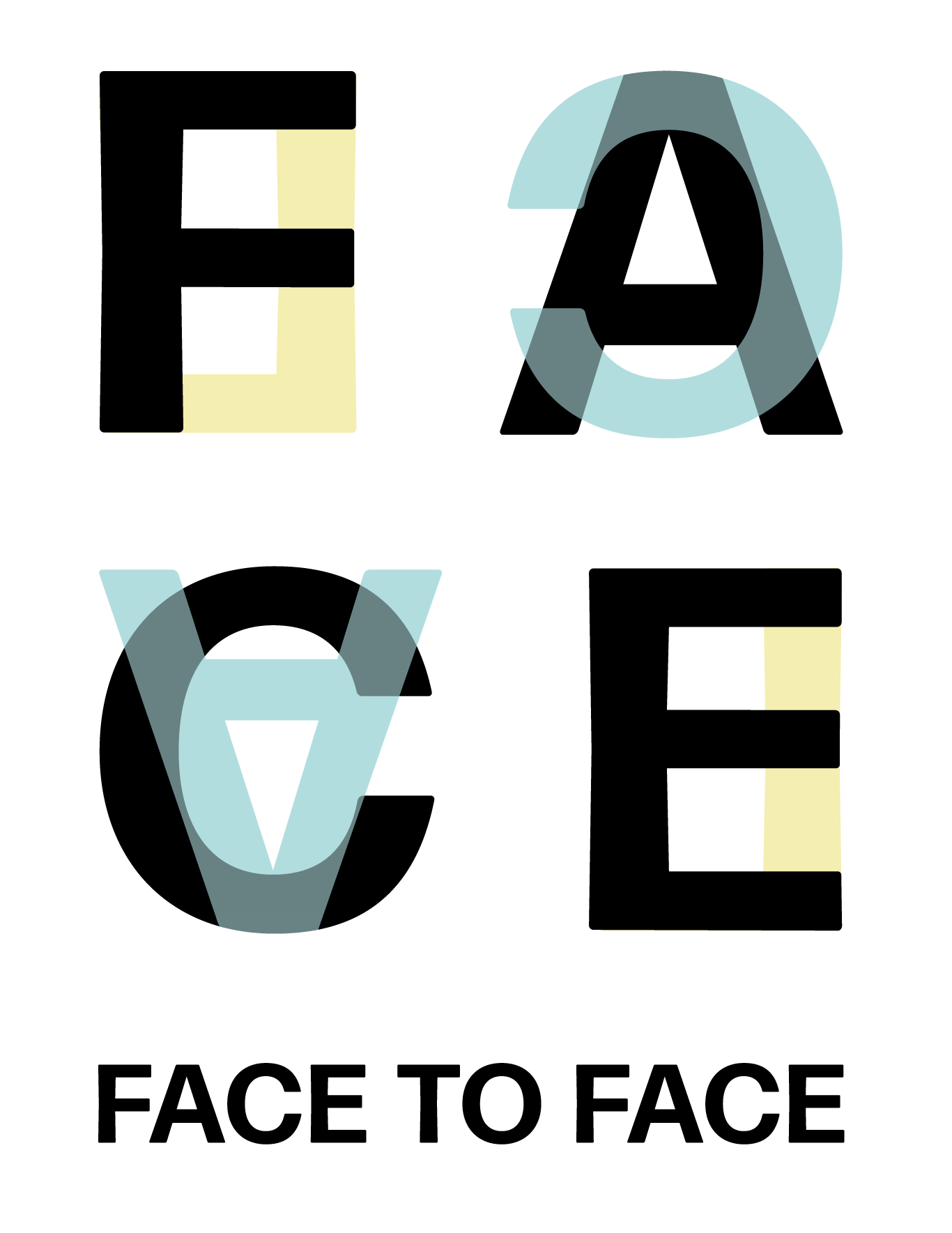 Advocating for young people to engage with virtual
worlds as a supplement and not a replacement for
in-person connections.
Generation Z (Born 1997-2012) 
Focus on high school aged individuals in the United States
This mark communicates the interaction between the real world and the virtual world. When first starting to design the mark, I was focused on having two- one for visual and
one for verbal. By combining the two the mark can clearly show the relationship the
two worlds hold.  The colors and lower opacity of one 'Face' show the more humanistic
side of face to face interaction, while the solid black shows the more virtual side.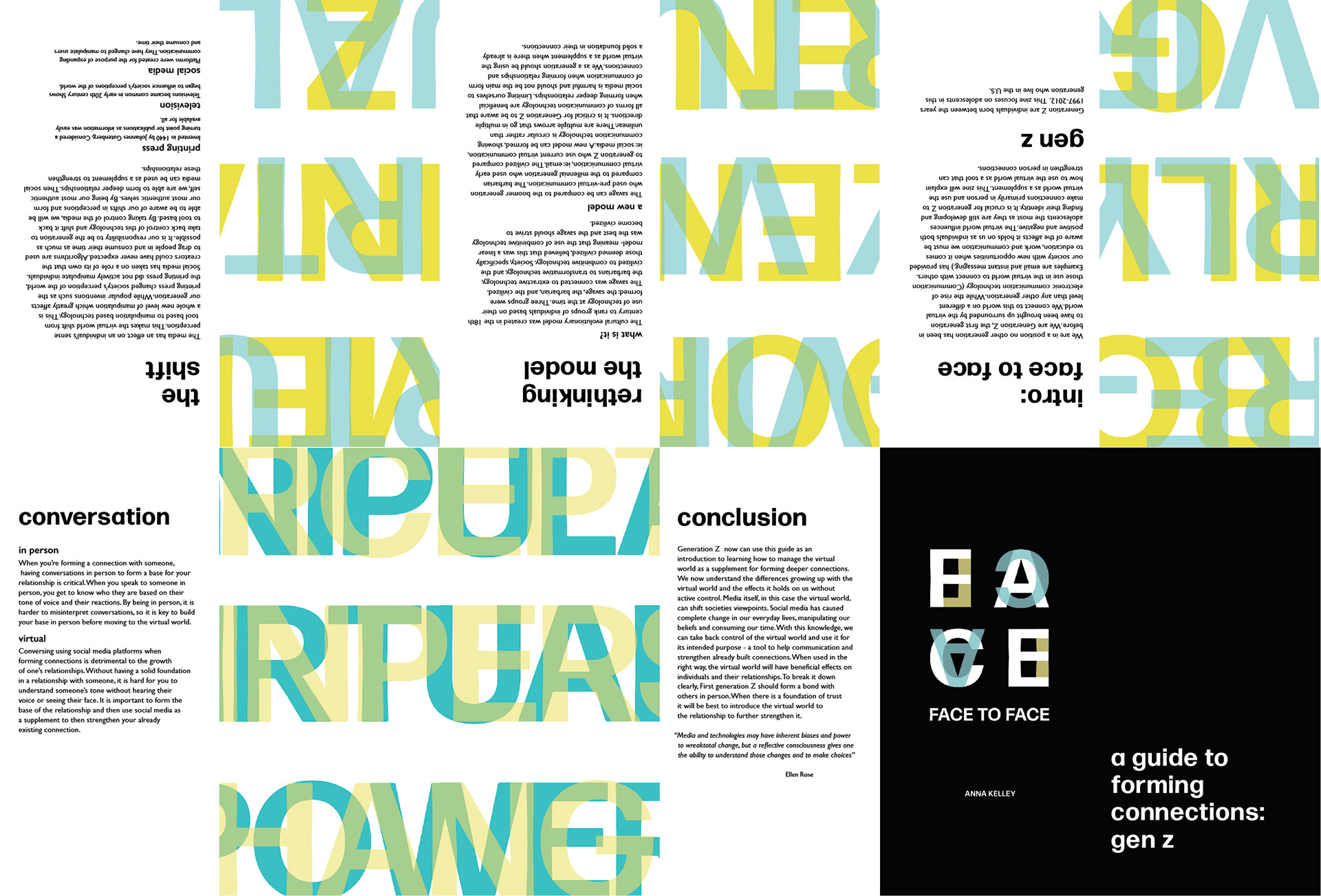 Generation Z is a group that has been consumed by social media and the virtual
  world. I felt that it was important to create a physical deliverable to emphasize my mission,
  as doing something digital would be counteractive to my goals. A trim sized zine that is
  able to unfold to create a bigger piece will speak to the concept of forming relationships
  from different tools and aspects of life.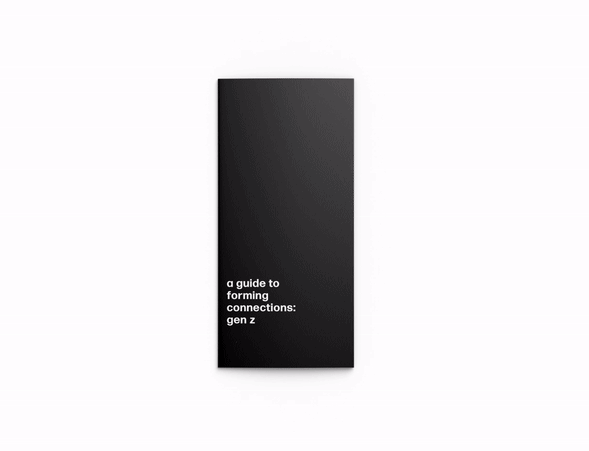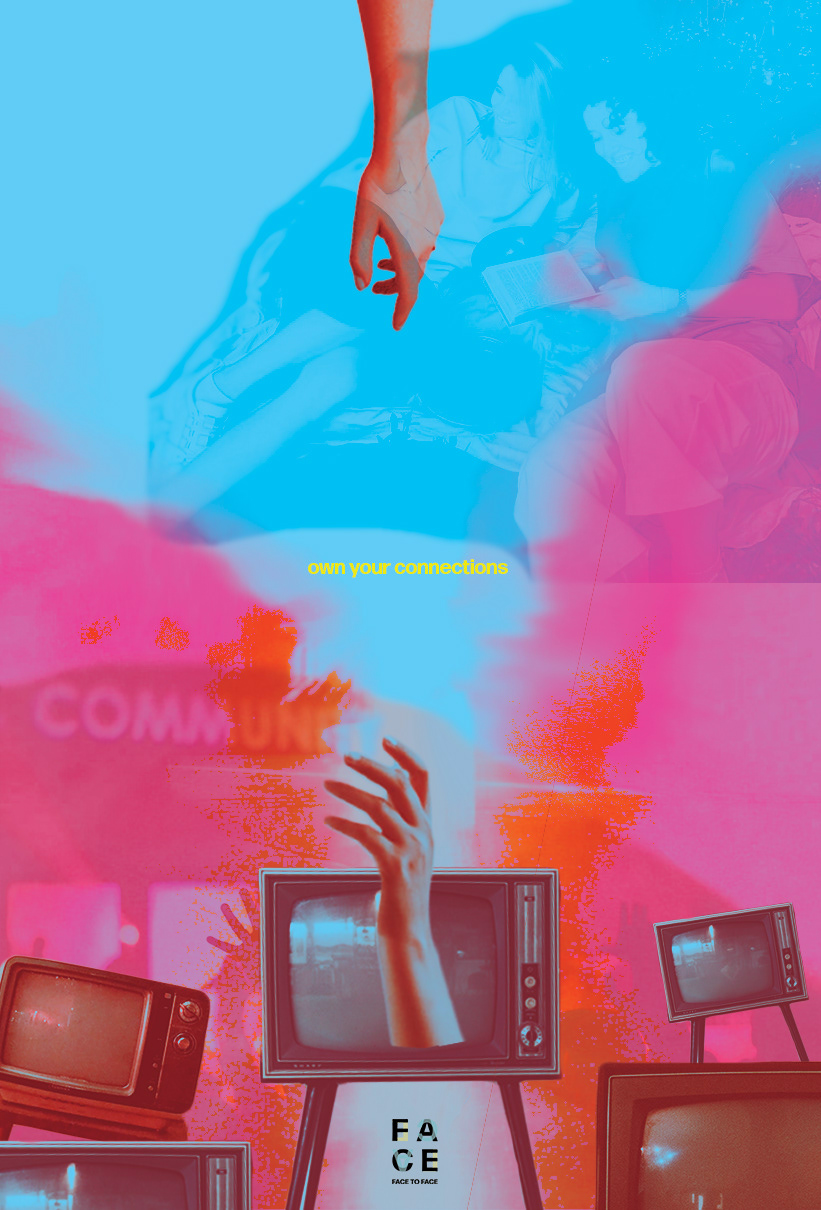 The fold-able zine has a second aspect to it. When completely unfolded, the back will
have a poster. The poster is important to set a reminder to generation Z that it is up
to them to control the virtual world when forming deeper connections, not the other
way around. 
The researched lenses of history, sociology, and media studies conveyed the shift over
time of technology and how a generation who is still developing is impacted by it.
Directly advocating for this generation to learn about the virtual -both helpful and
harmful, allows them to take control and form stronger connections.