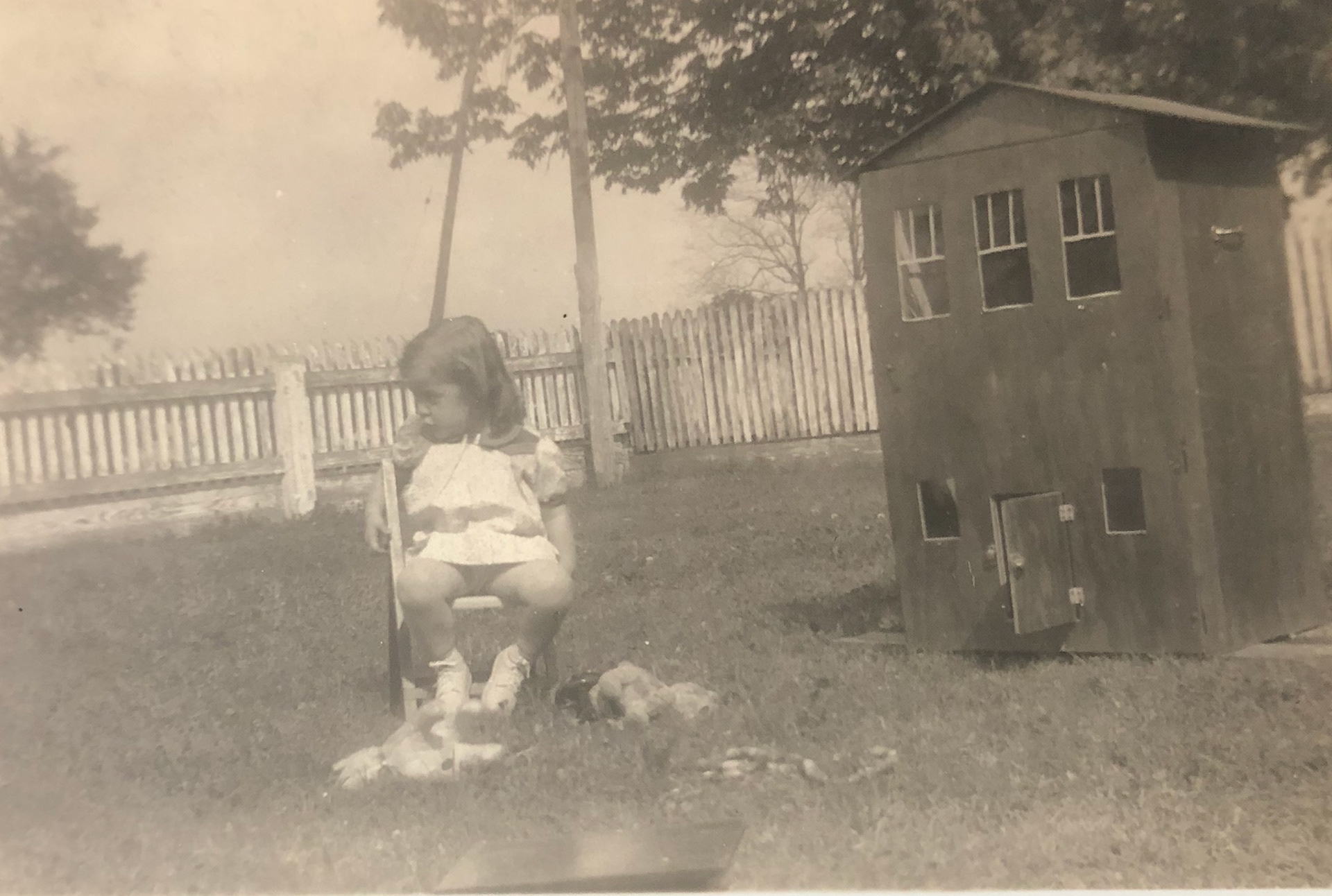 The goal of this project was to create a conceptually-led publication with a formally resolved design outcome. Some aims of the project were to extend skills in concept development, media exploration, content creation, typographic communication, drawing, illustrative techniques and digital production.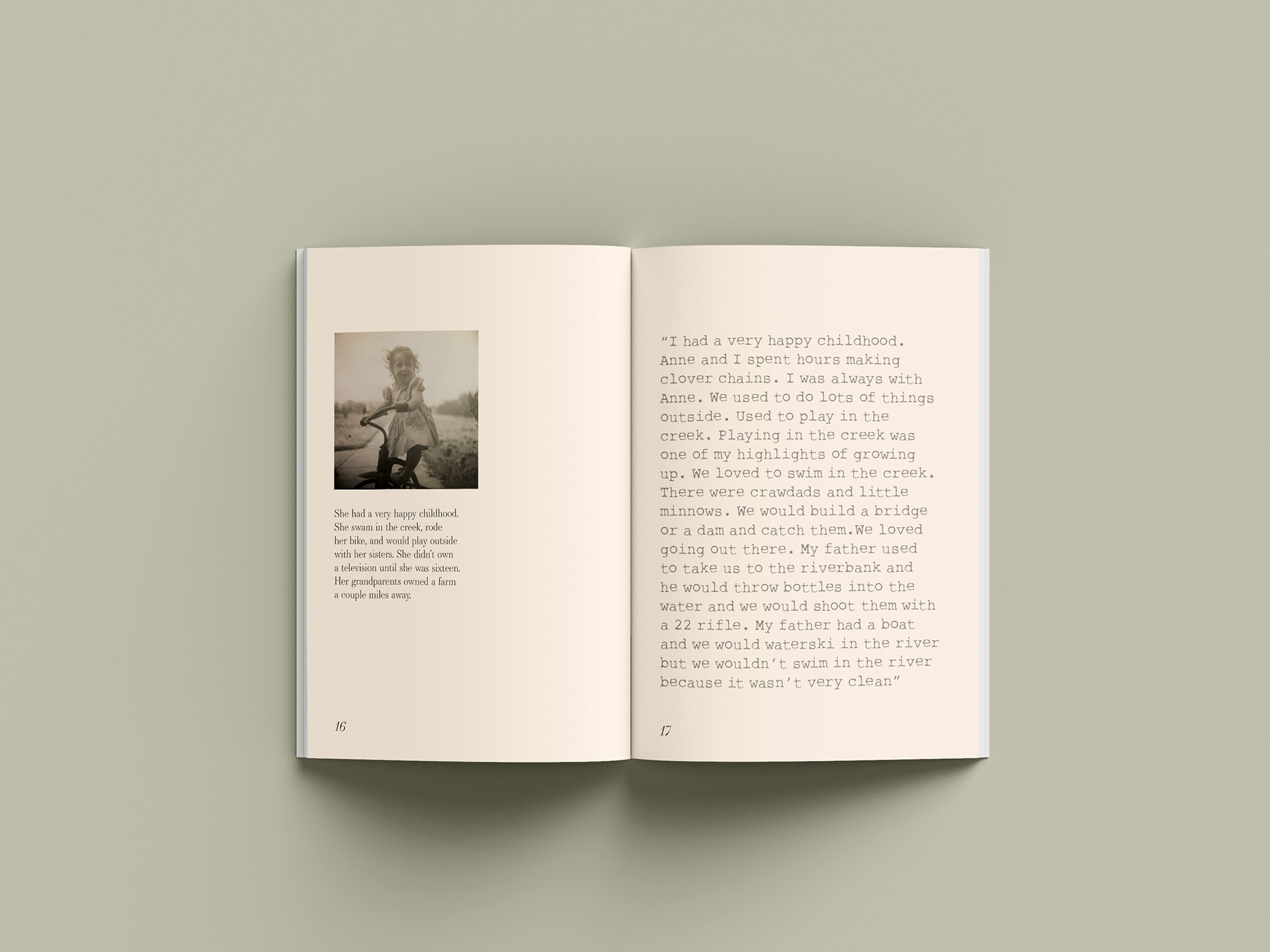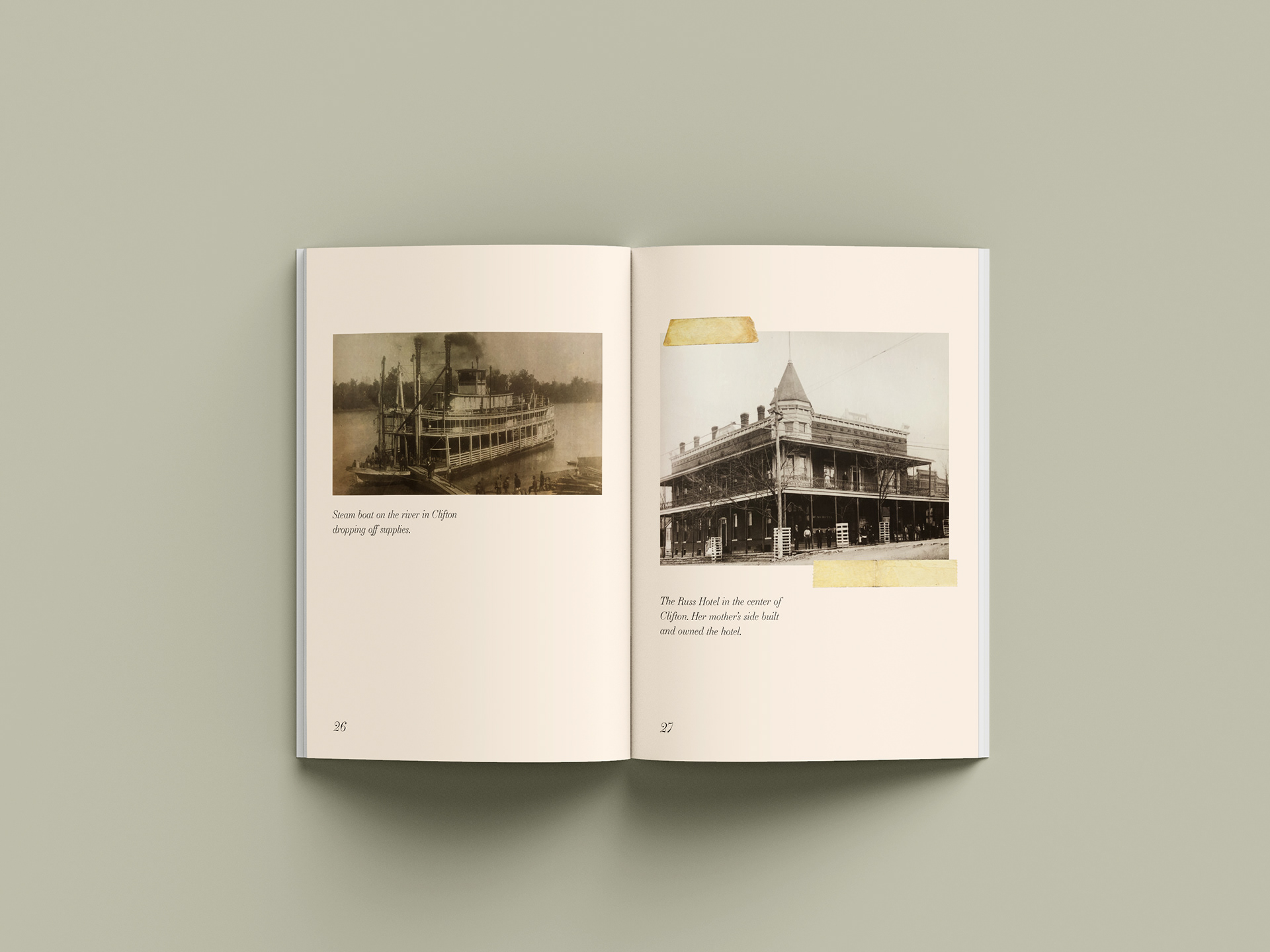 The focus of this project was on the migration of my grandmother. Born in a small, rural town in Tennessee in 1940, she was raised by southern culture. At 27, she migrates to Massachusetts with her husband and two daughters. This publication shares her story in three parts: Pre-Migration, Migration, and Post-Migration.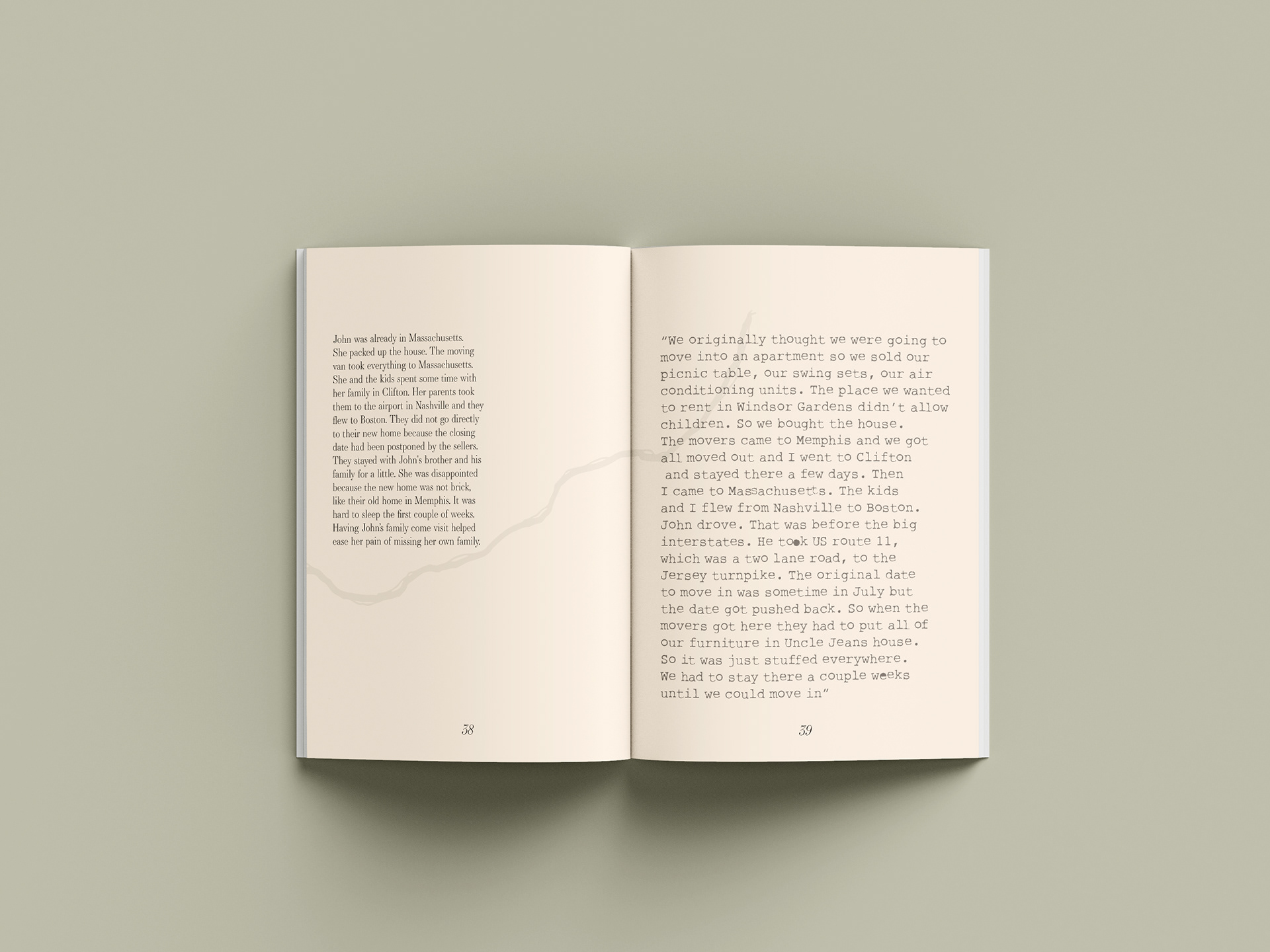 The publication content largely consists of text as typographic design material. It also includes imagery and other pictorial elements. The textual content within the publication is from a conducted interview and also self written from the context of the interview.