The goal of this project was to restructure the wayfinding system in Champlain College's CCM (Communication and Creative Media) building. Wayfinding is how one navigates a space. Some examples of wayfinding tools are Signs, Room numbers, and building directories. The CCM building is one of the most diverse buildings on campus. It is not only home to the Center for Communication and Creative Media division but is also a hub for students and other members of the Burlington community by housing key locations such as the Champlain room, commuter lounge, eats, and the campus store.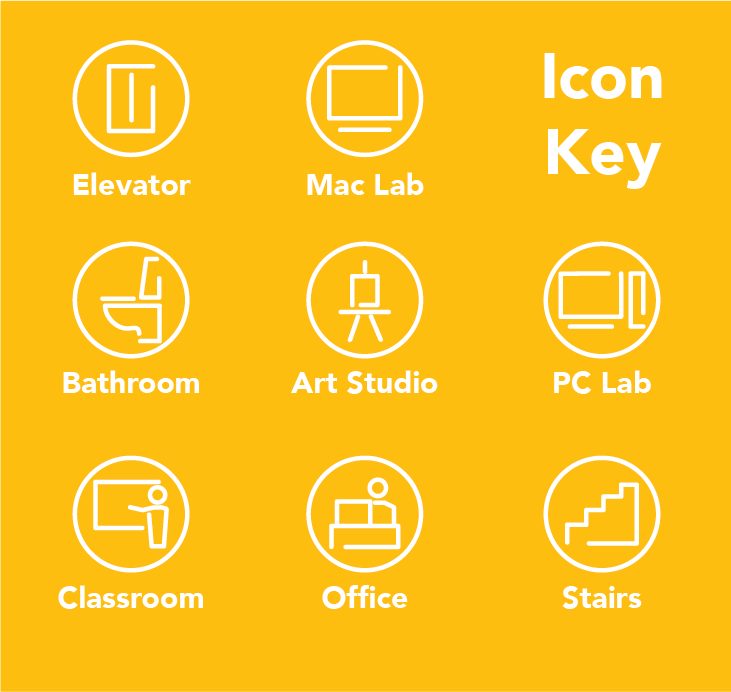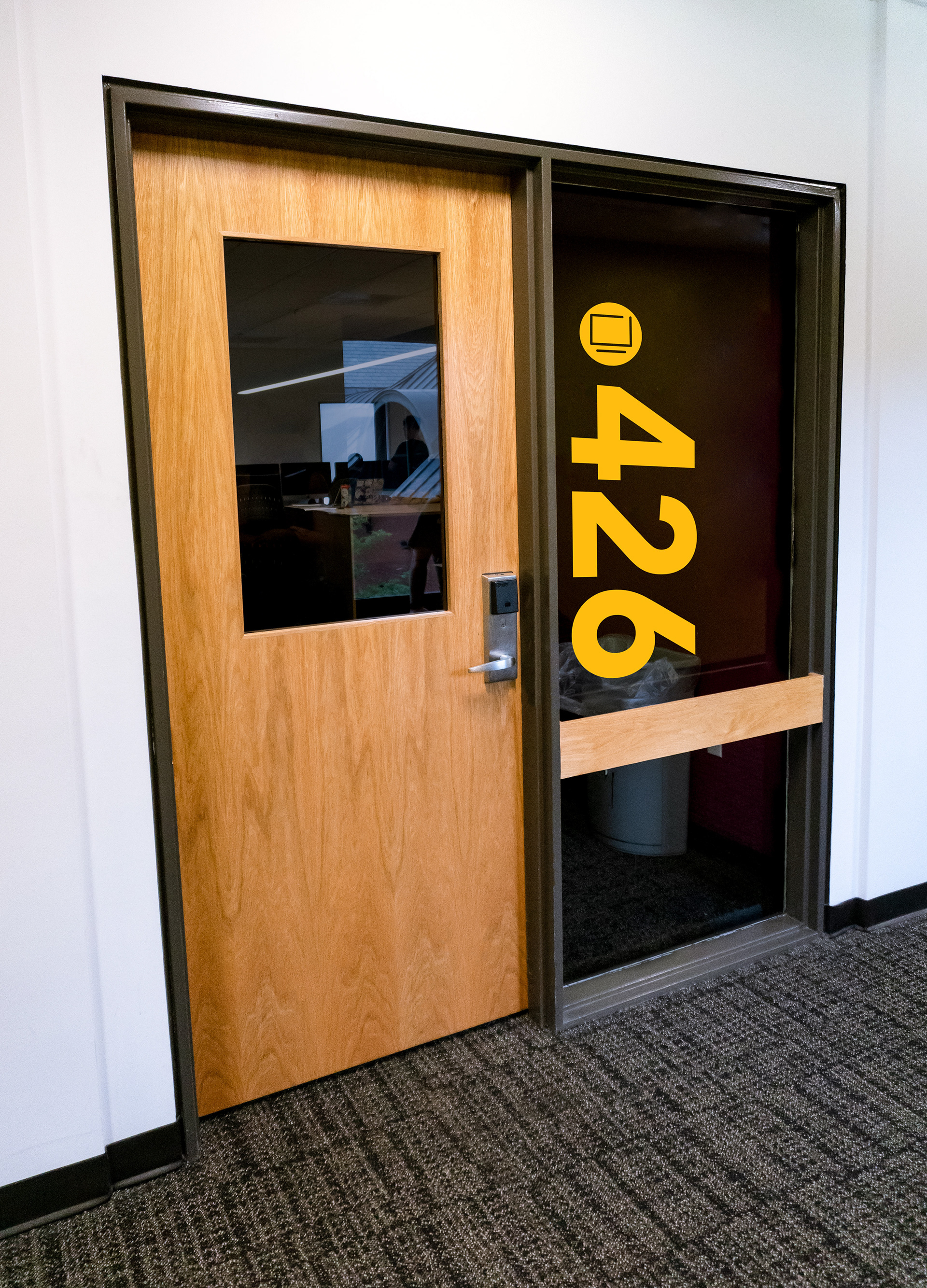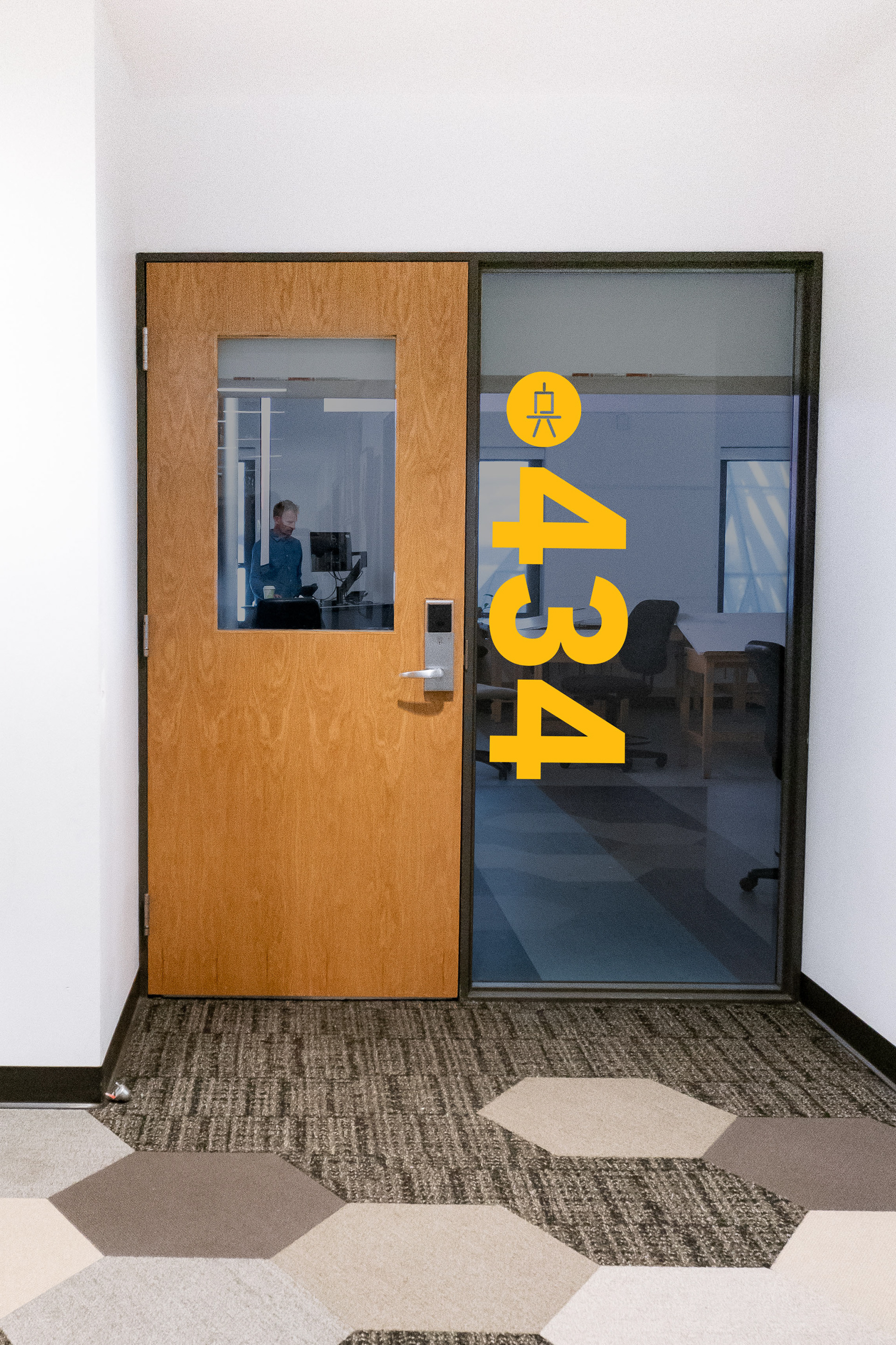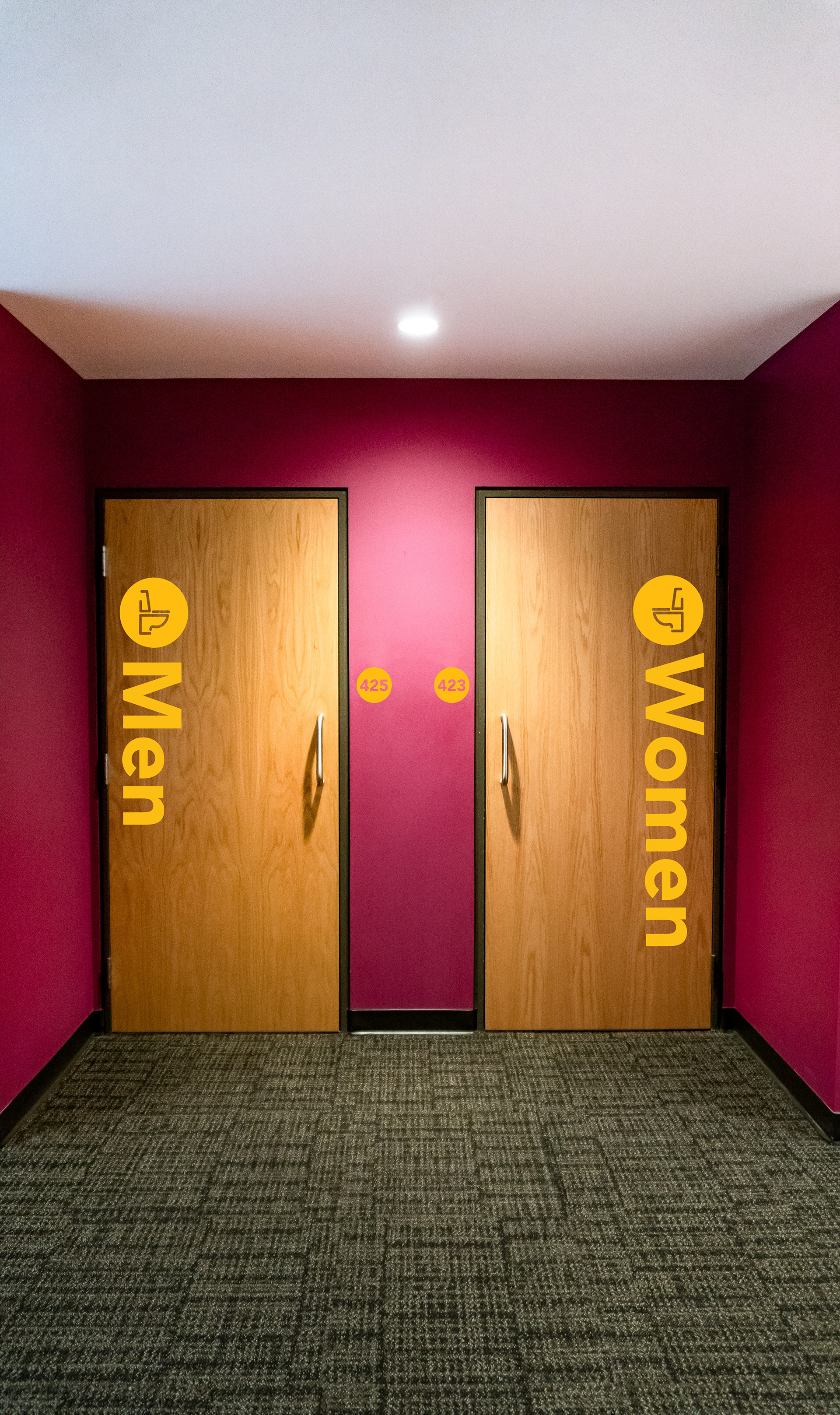 Working as a group of four, myself and my teammates each focused on certain aspects of creating a wayfinding system. My focus was the icon system. I created icons for the CCM building, focusing on making it inclusive and using universal symbols. Some icons I made were for spaces including bathrooms and classrooms, as well as directional icons. I also was in charge of making the mockups for where the icons would be mainly used.  Above is my work.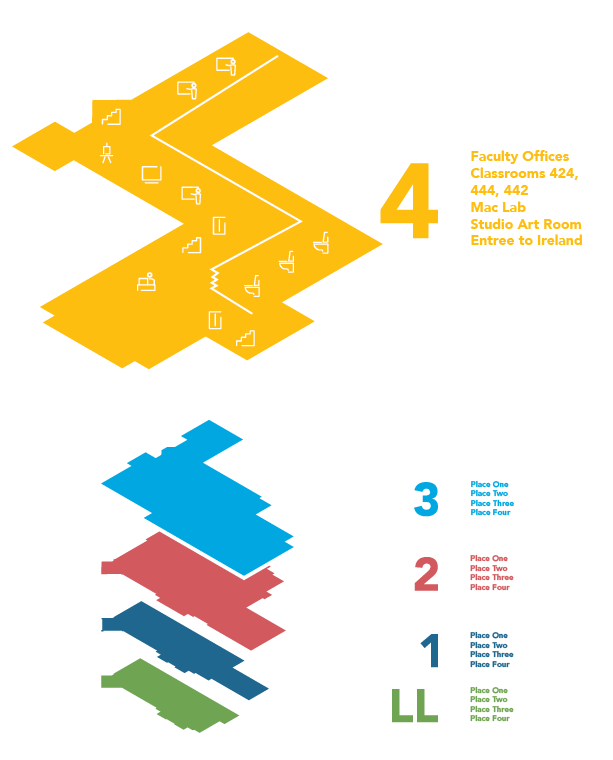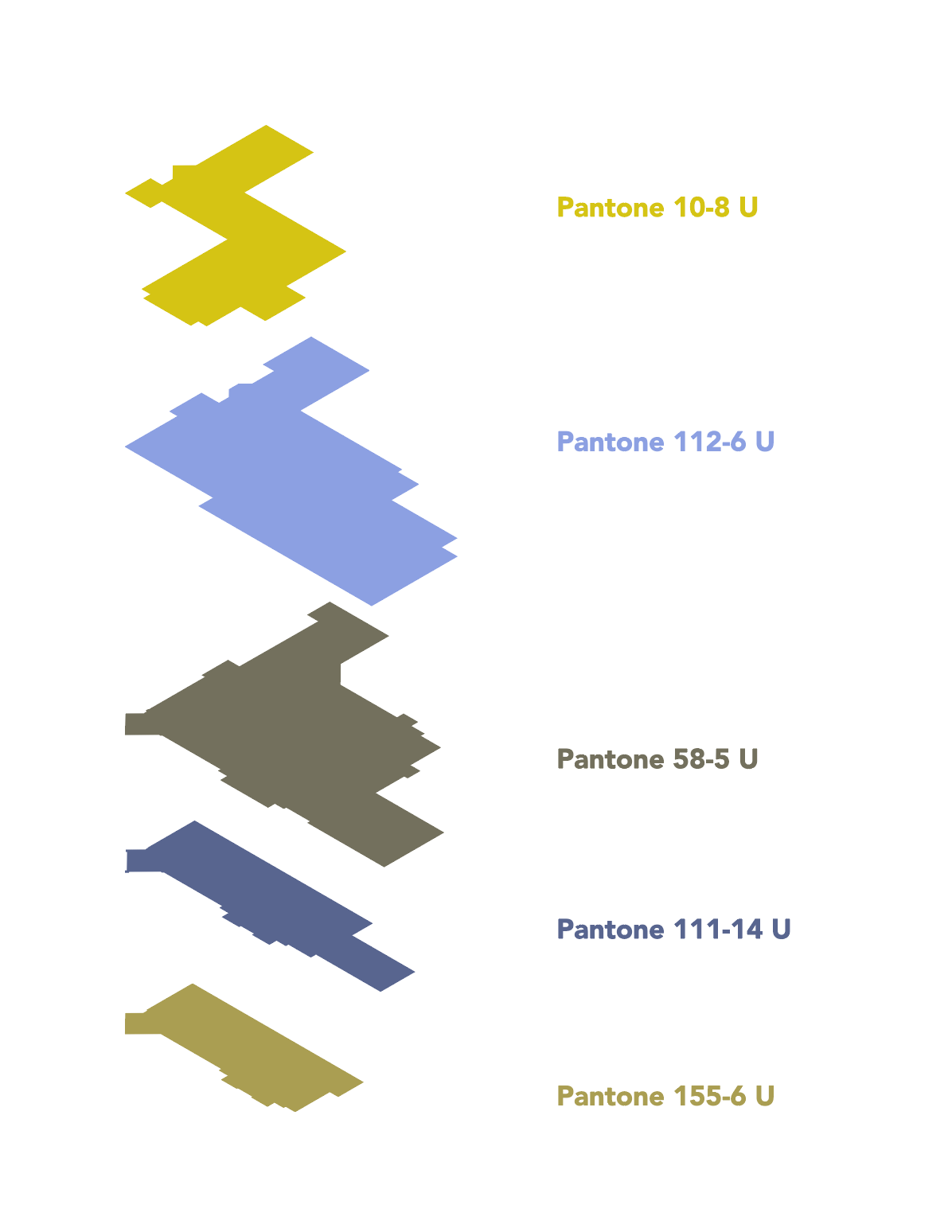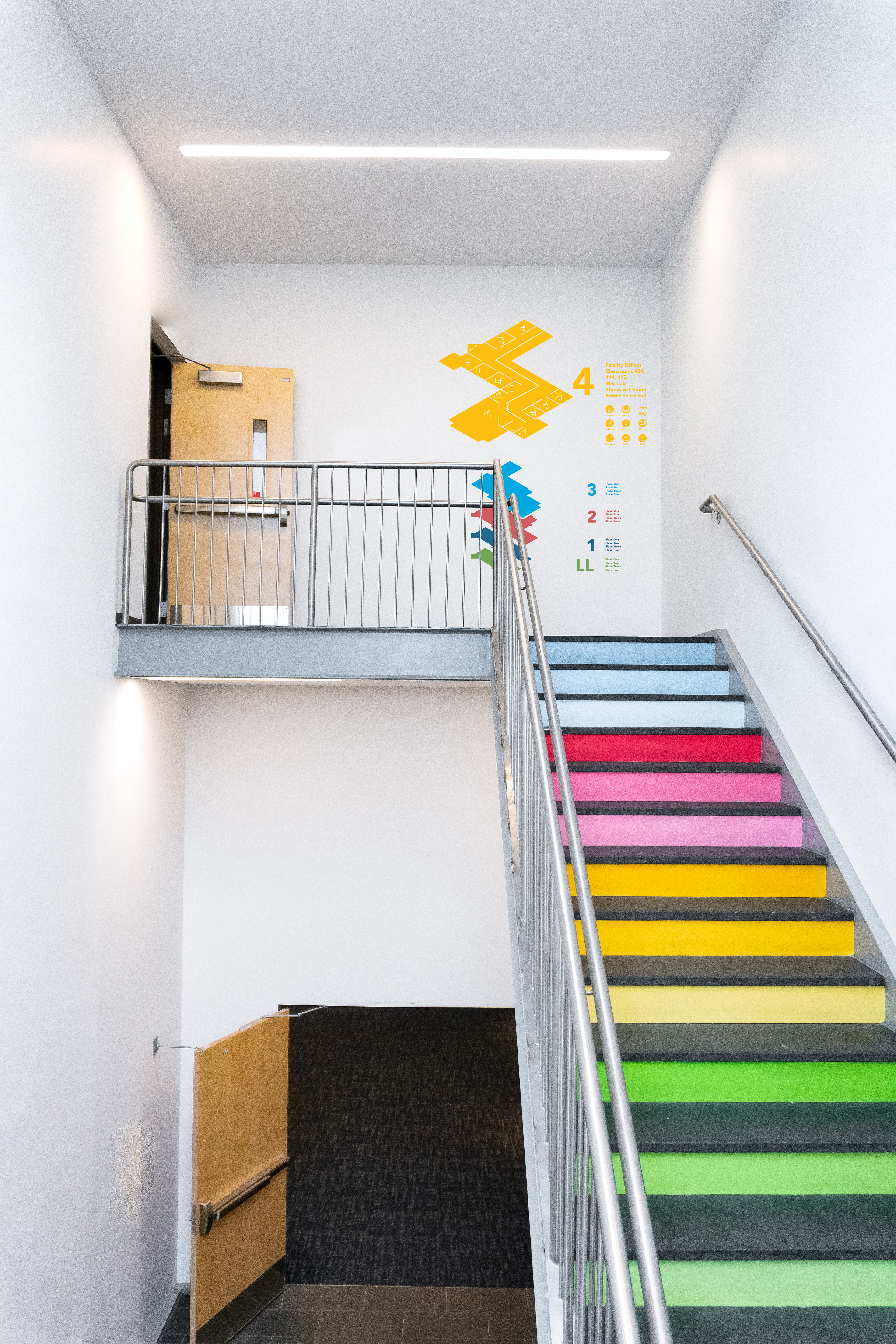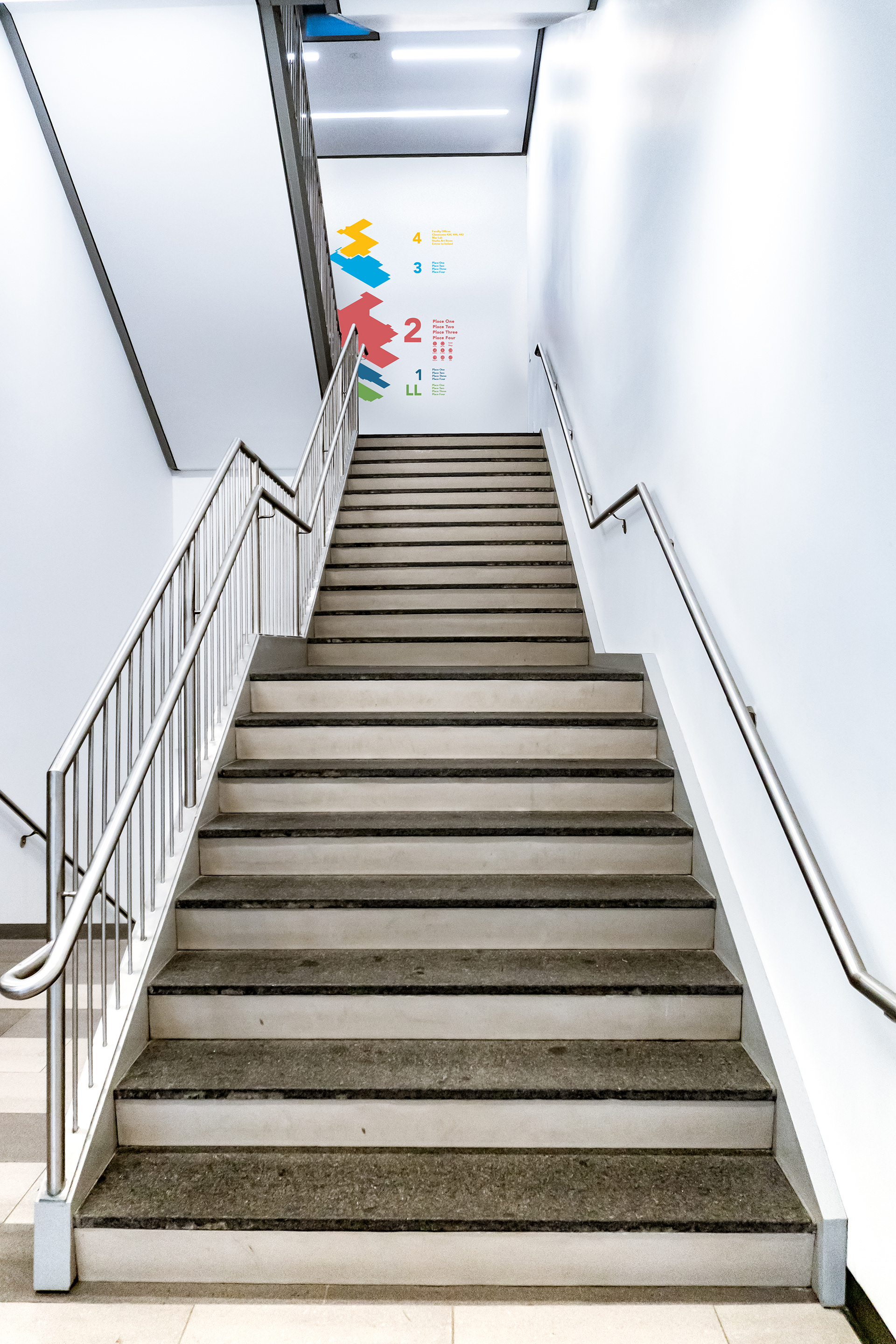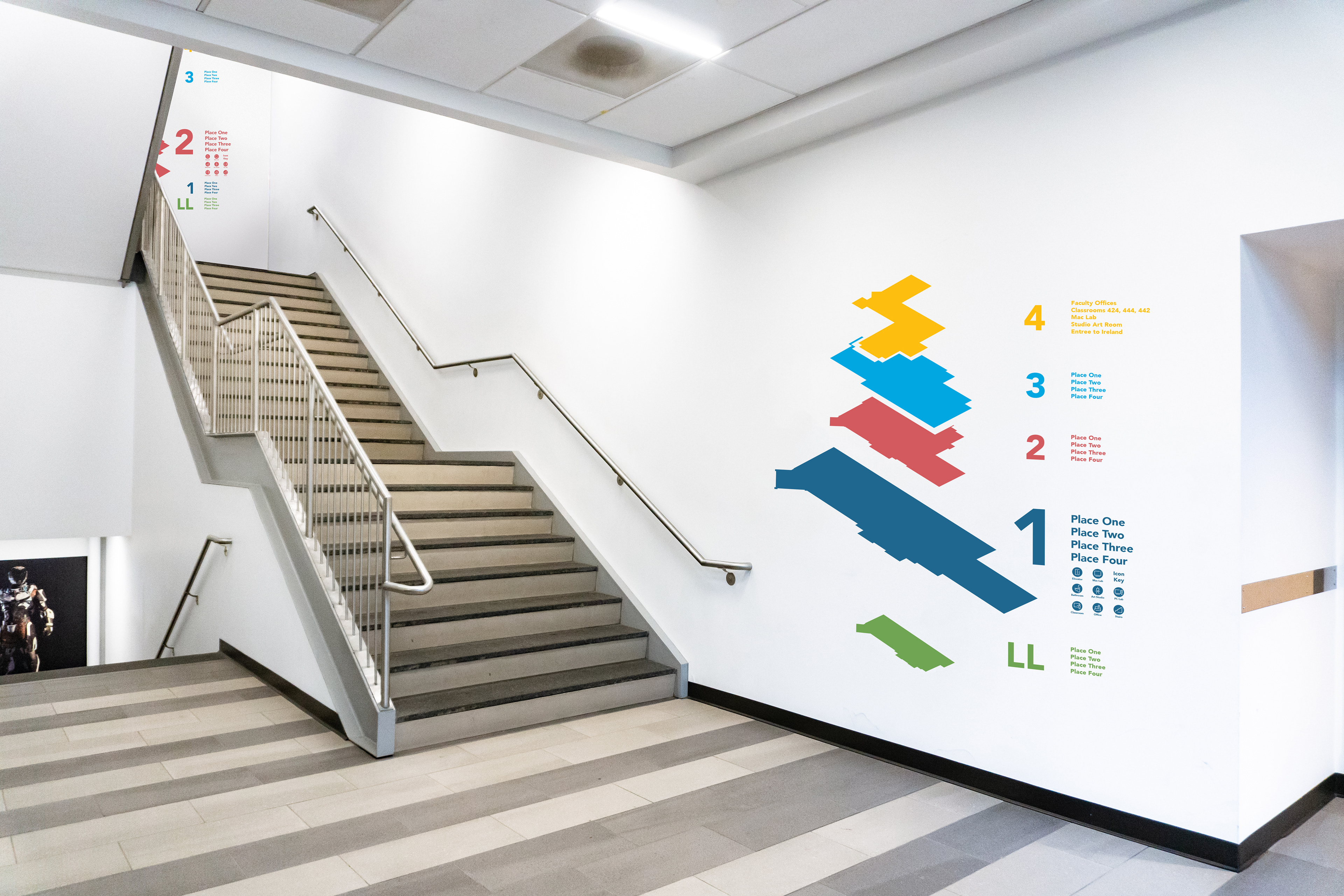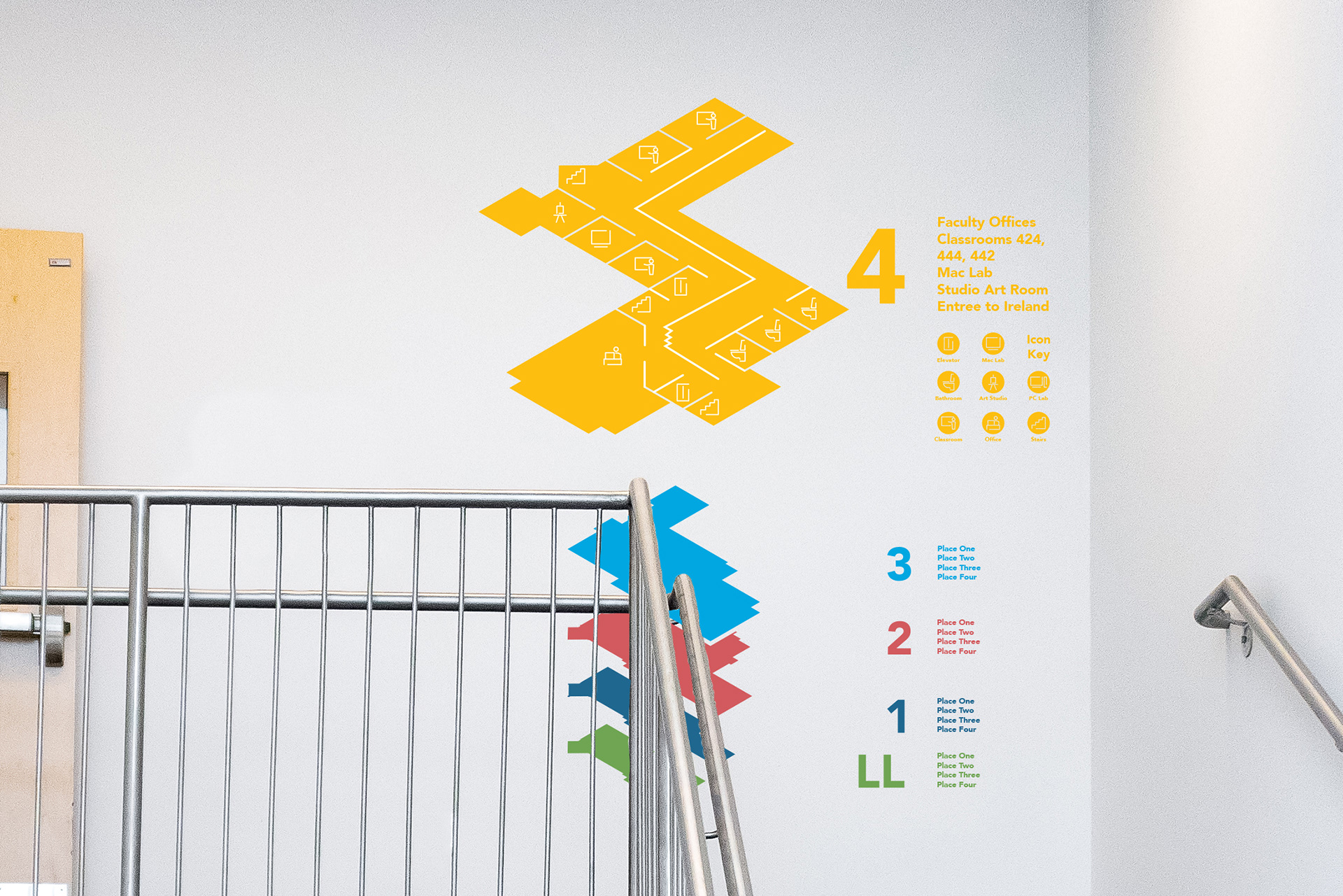 Above is my teammates, Becca's, work. Her focus was to create the map for the wayfinding system in CCM. Becca also focused on choosing the color palate, with a focus of colorblindness inclusion. She made sure each floor level was assigned a color that would show up different.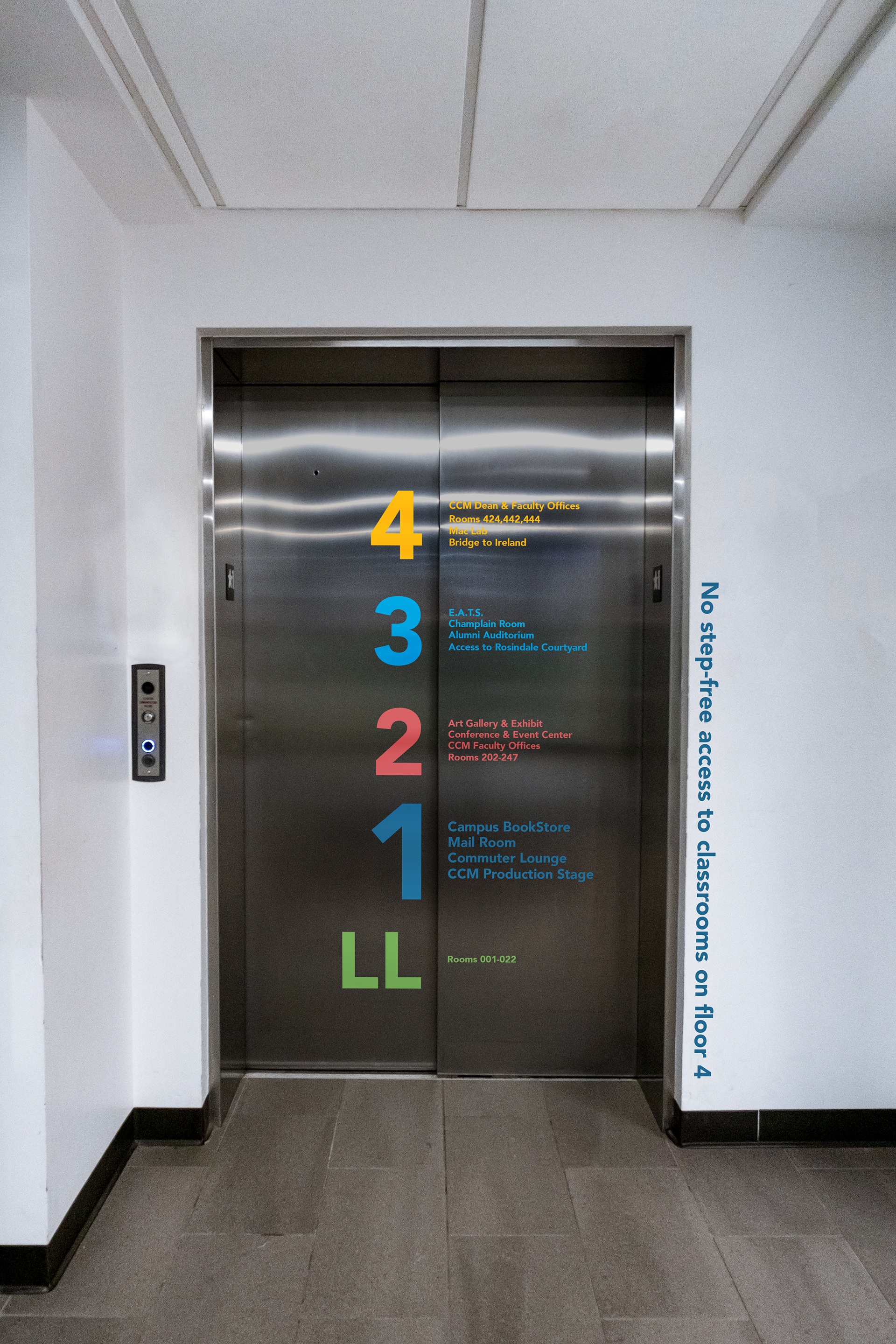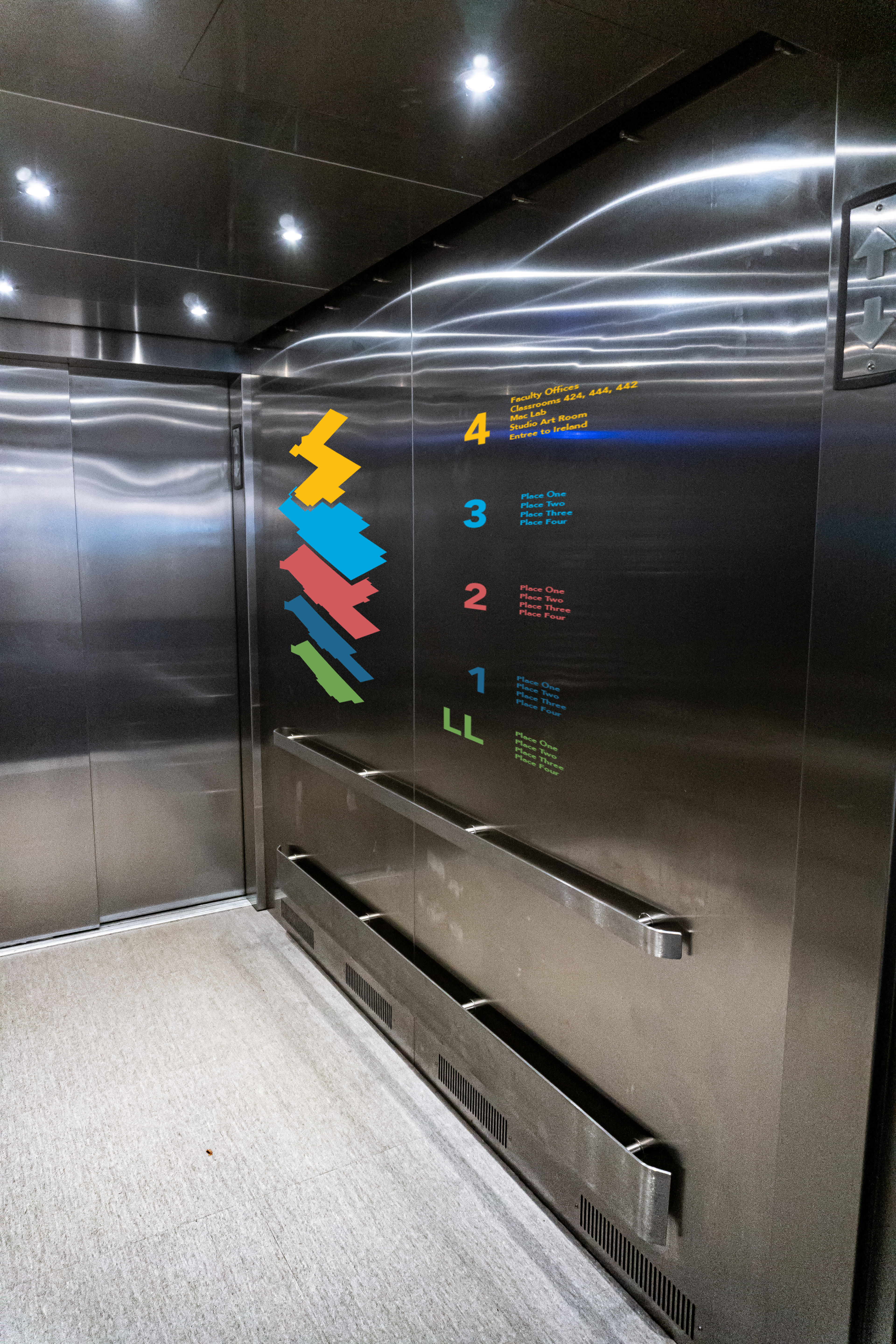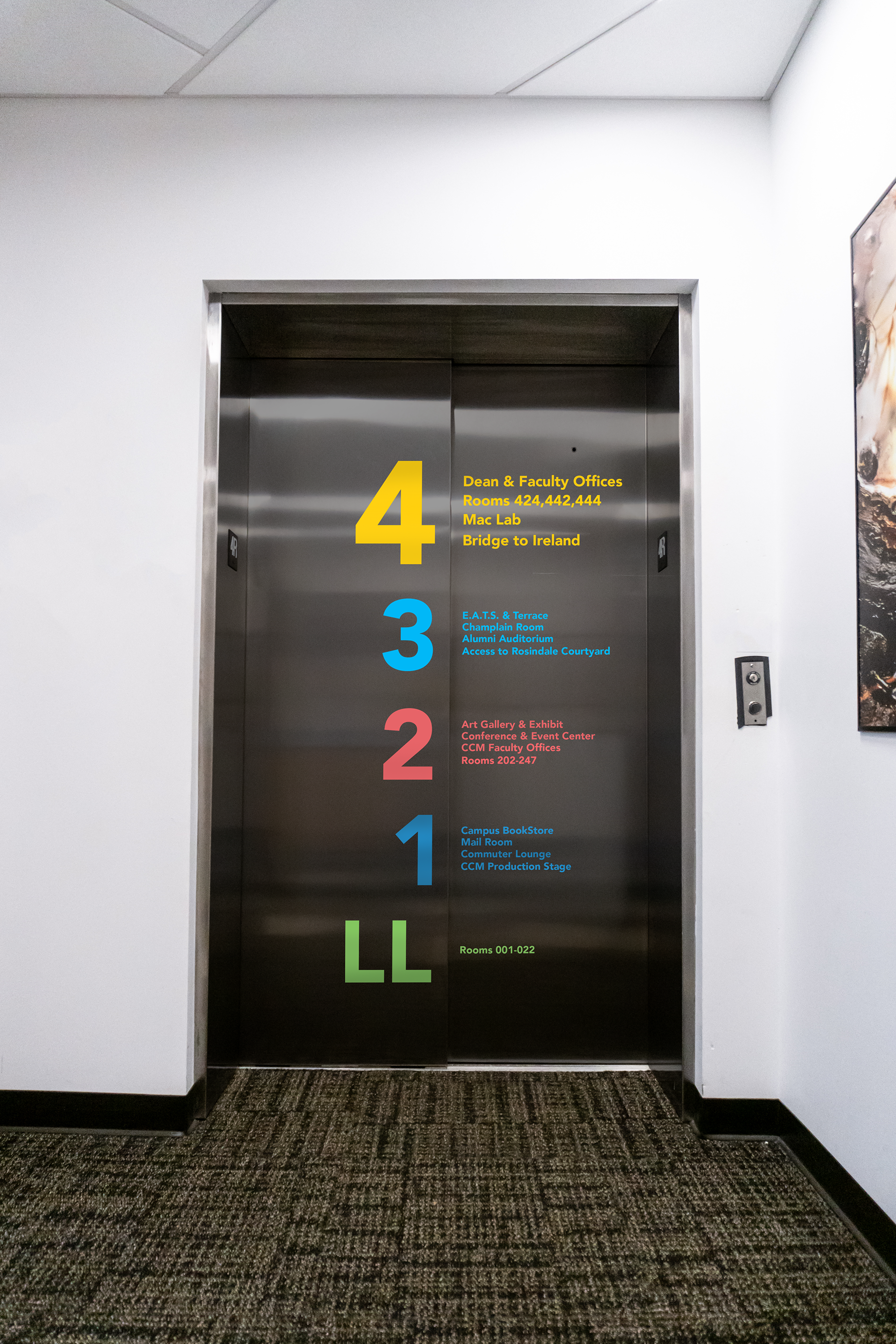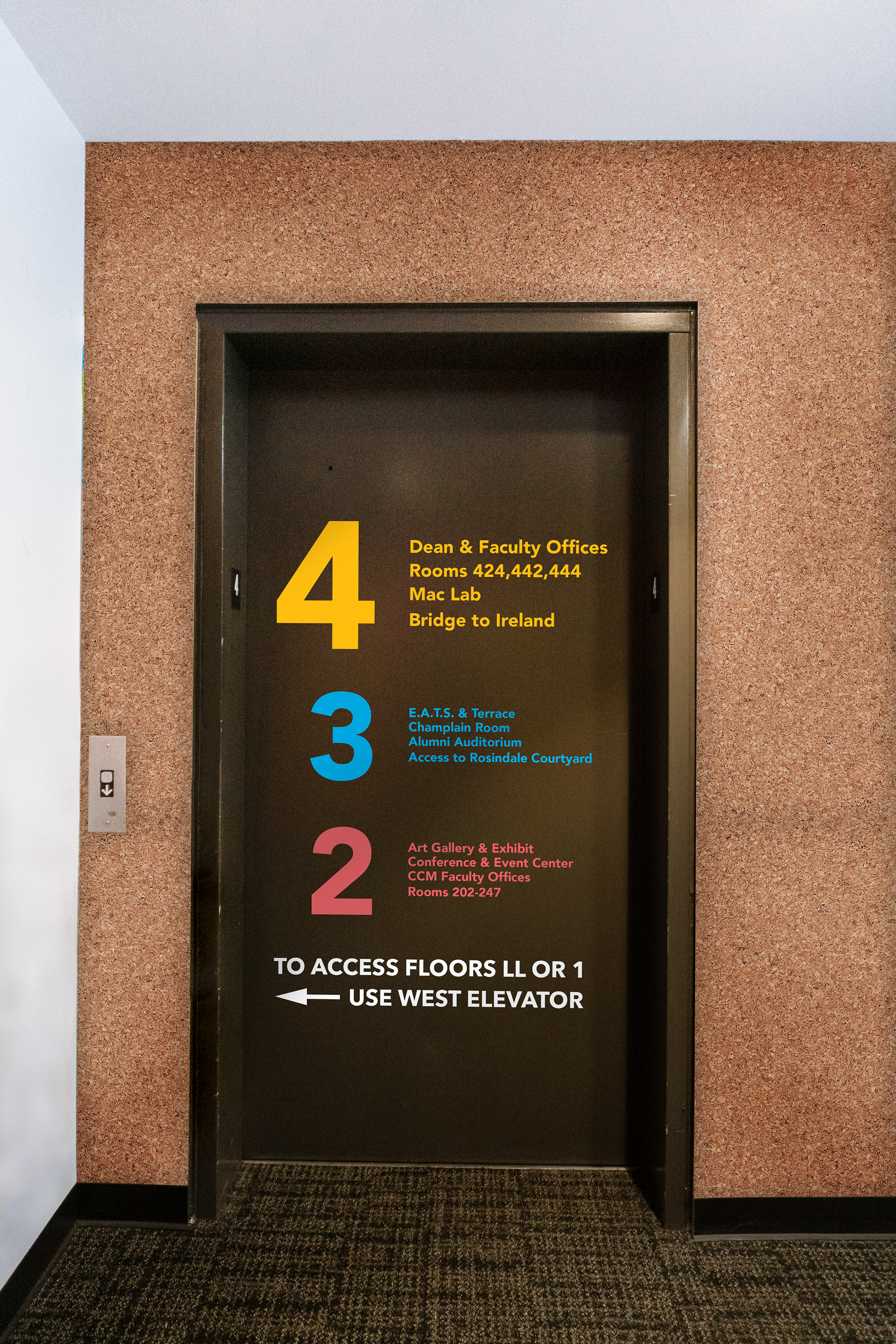 Above is my other teammates, Sean's, work. Seans focus was to have a system for the elevators. He listed important features of each level on the elevator to make it easier to navigate. Sean was also in charge of the photography for the mockups.